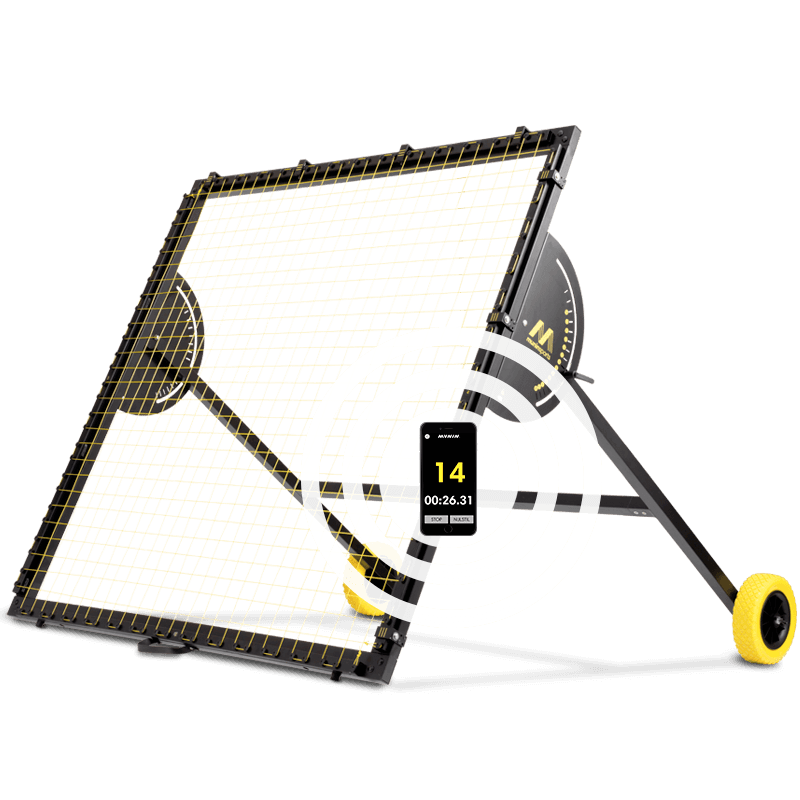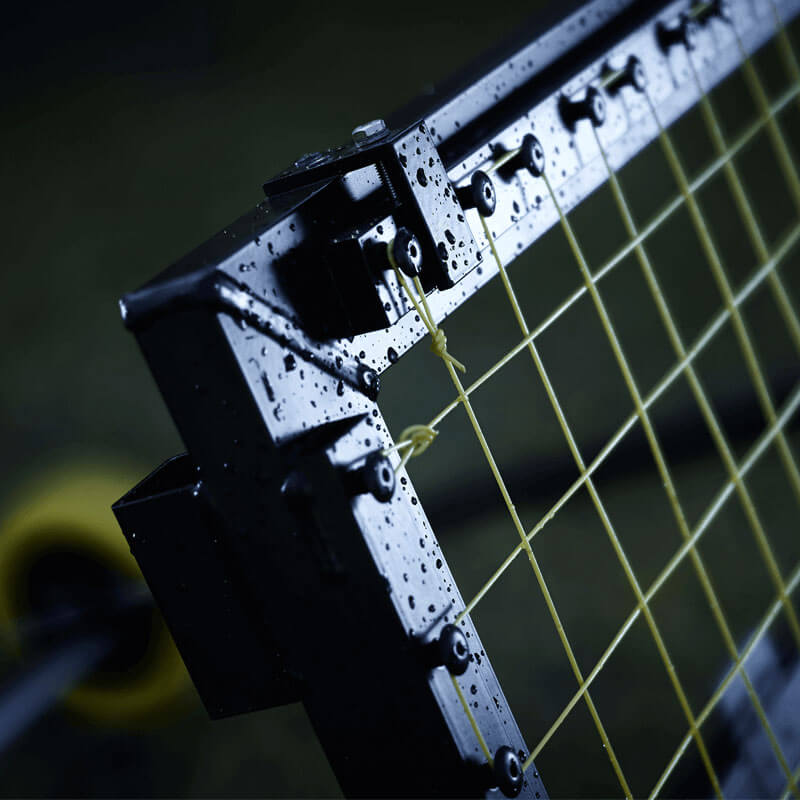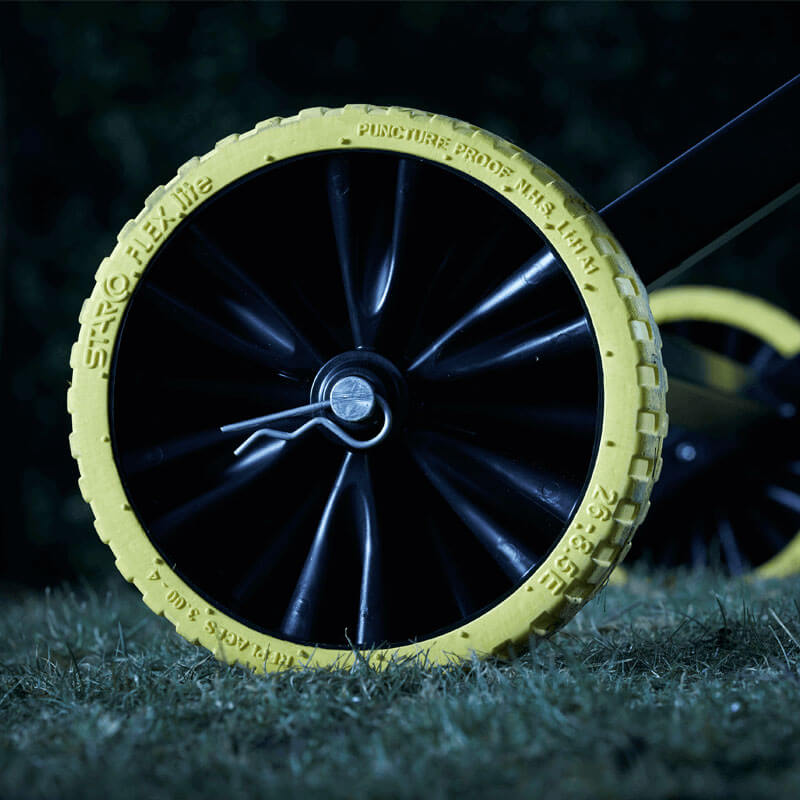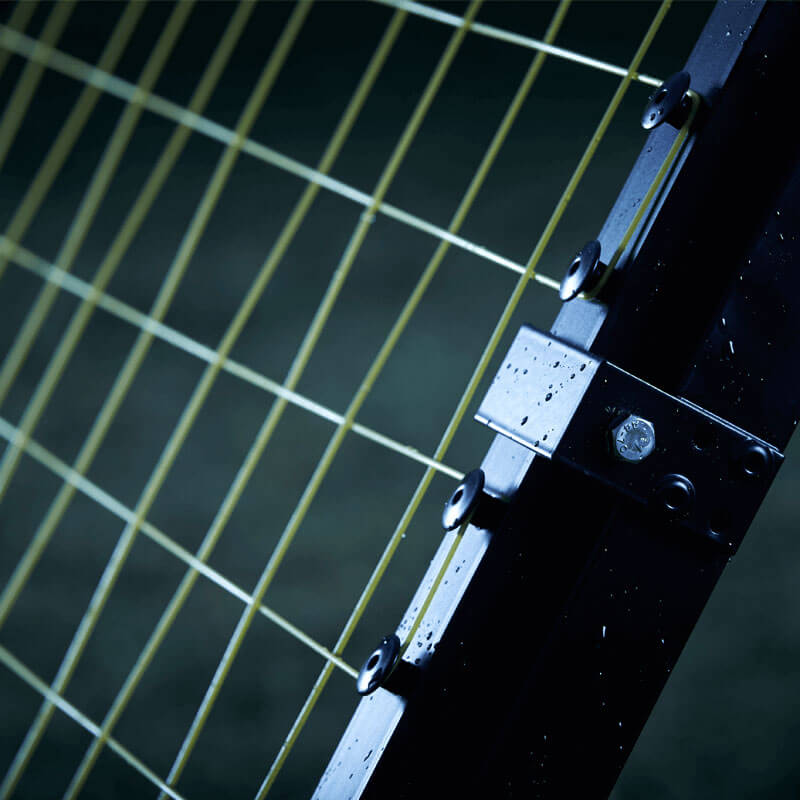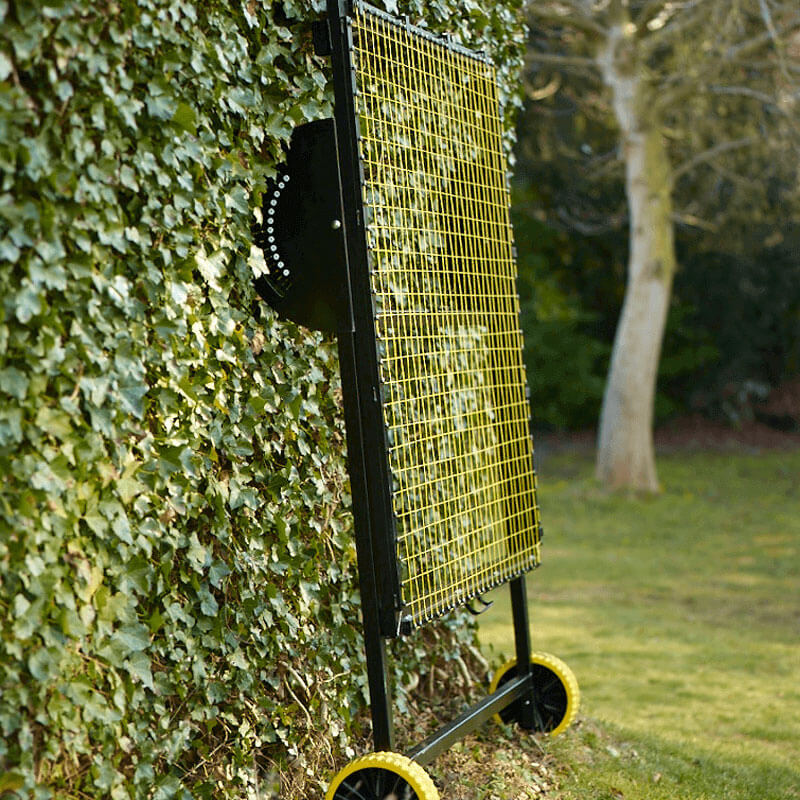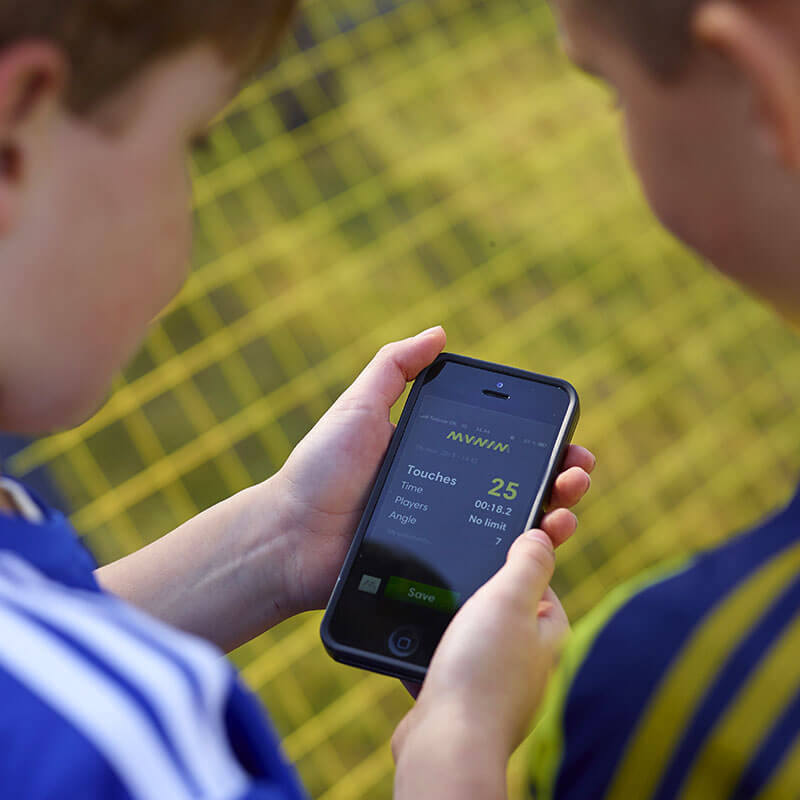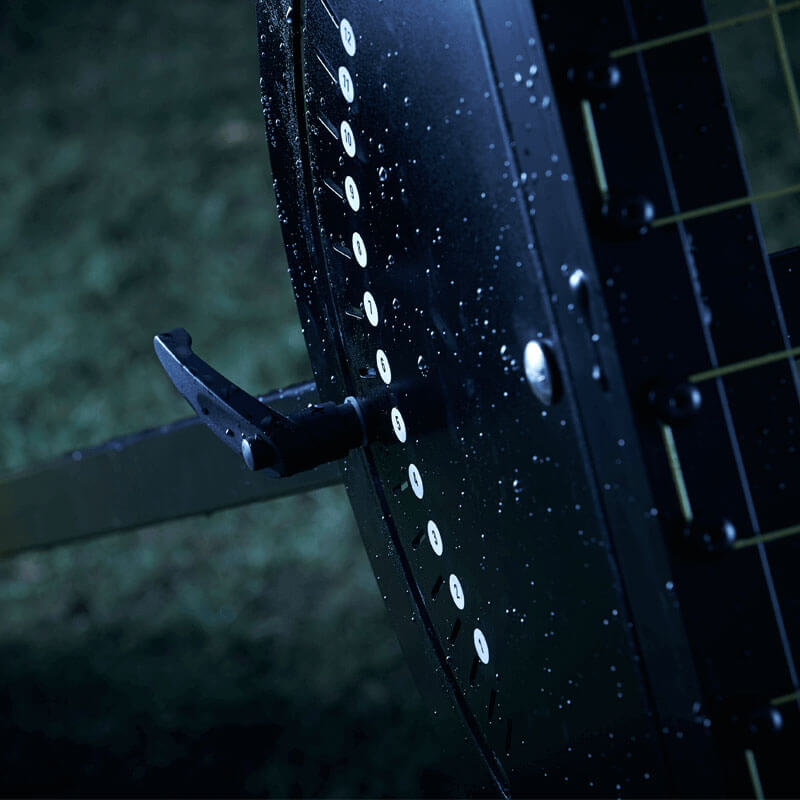 m-station Club
---
SUPERIOR QUALITY
We have taken the original m-station Talent and given it an even stronger body. With a strengthened construction, the 57″ x 57″ m-station Club edt. is perfect for hours of daily training sessions and individual use in clubs, schools, and academies. It can be moved around the training ground with ease.
REINFORCED CONTRUCTION | Designed for use in clubs & academies
LARGE KICKING SURFACE | 57" x 57"
PATENTED TENSION CONTROL | Perfect rebound every time
PUNCTURE-PROOF WHEELS | Easy to move it around
ADJUSTABLE ANGLE | Everything from flat to high passes
95% REBOUND EFFECT | Super realistic passes
CORROSION-RESISTANT | Can be left outside all year
FREE APP | MuninPlay app for iOS and Android
FOLDABLE | Size when folded: 57" x 12" x 75"

Compare all rebounders.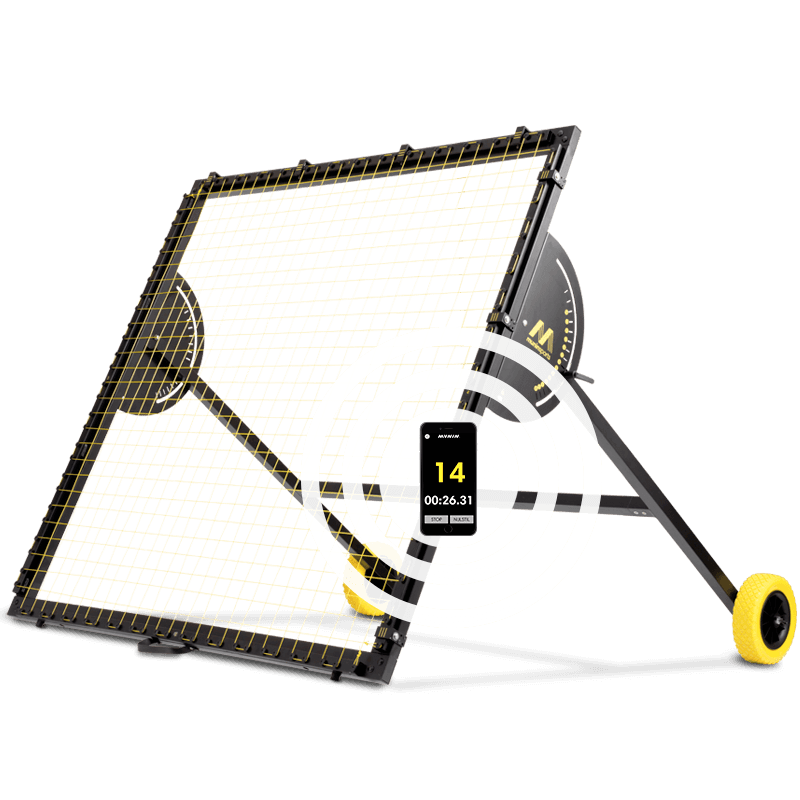 Loved by Soccer Players, Goalkeepers & Coaches
See all reviews
"It can be used by many at the same time,
or by one on his or her own. Often we use it for fun and competitions, but we also use it a lot for more serious training sessions. A brilliant invention for the entire family, truly."
"Don't settle for cheap imitations;
they'll just be left unused in the backyard after a short while. Our m-station is being used outside all year and it works just as expected."
"Now the kids can play football all year round,
which is a big bonus that we had not considered when we first bought the m-station. It is used every day of the year."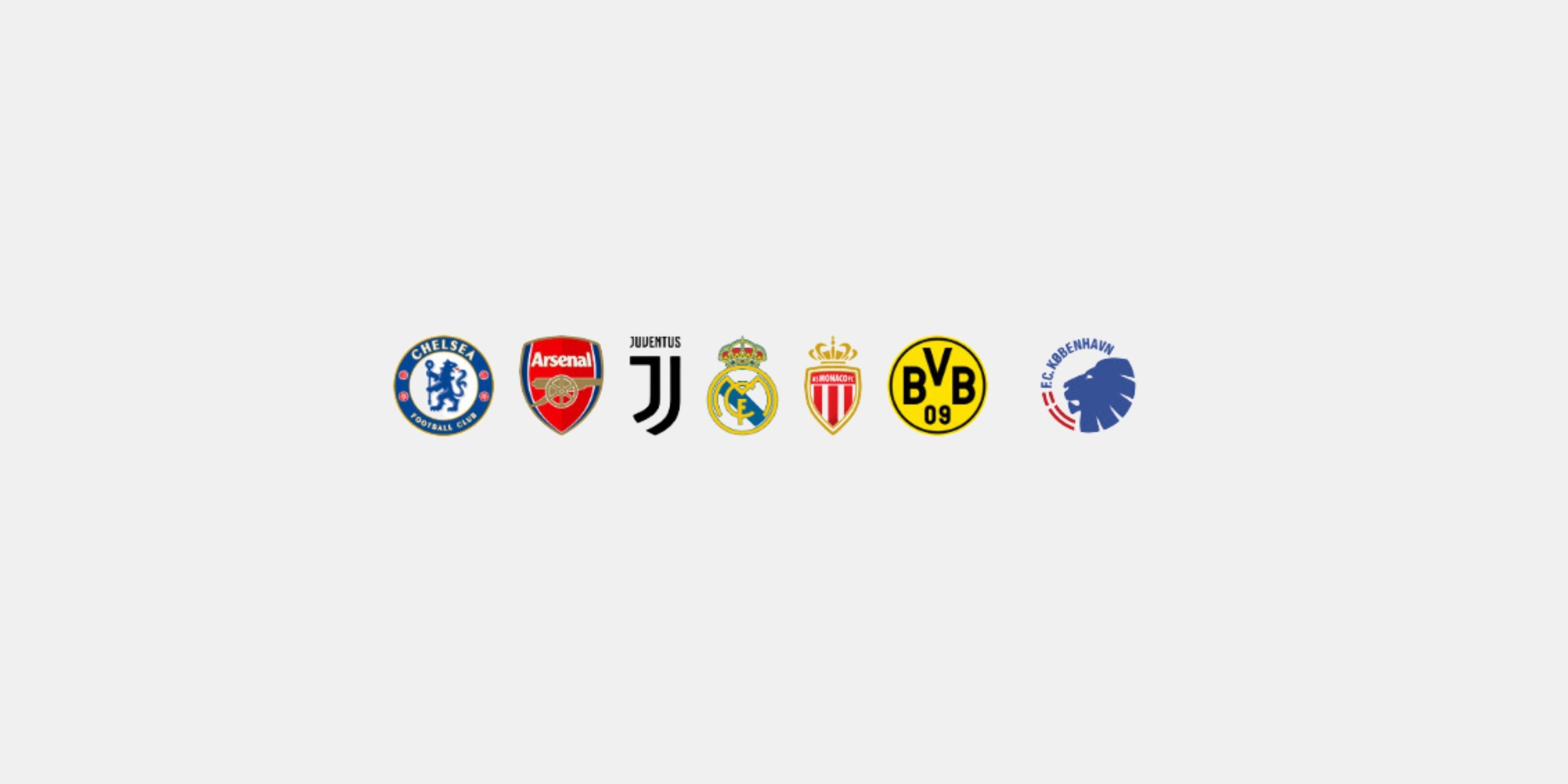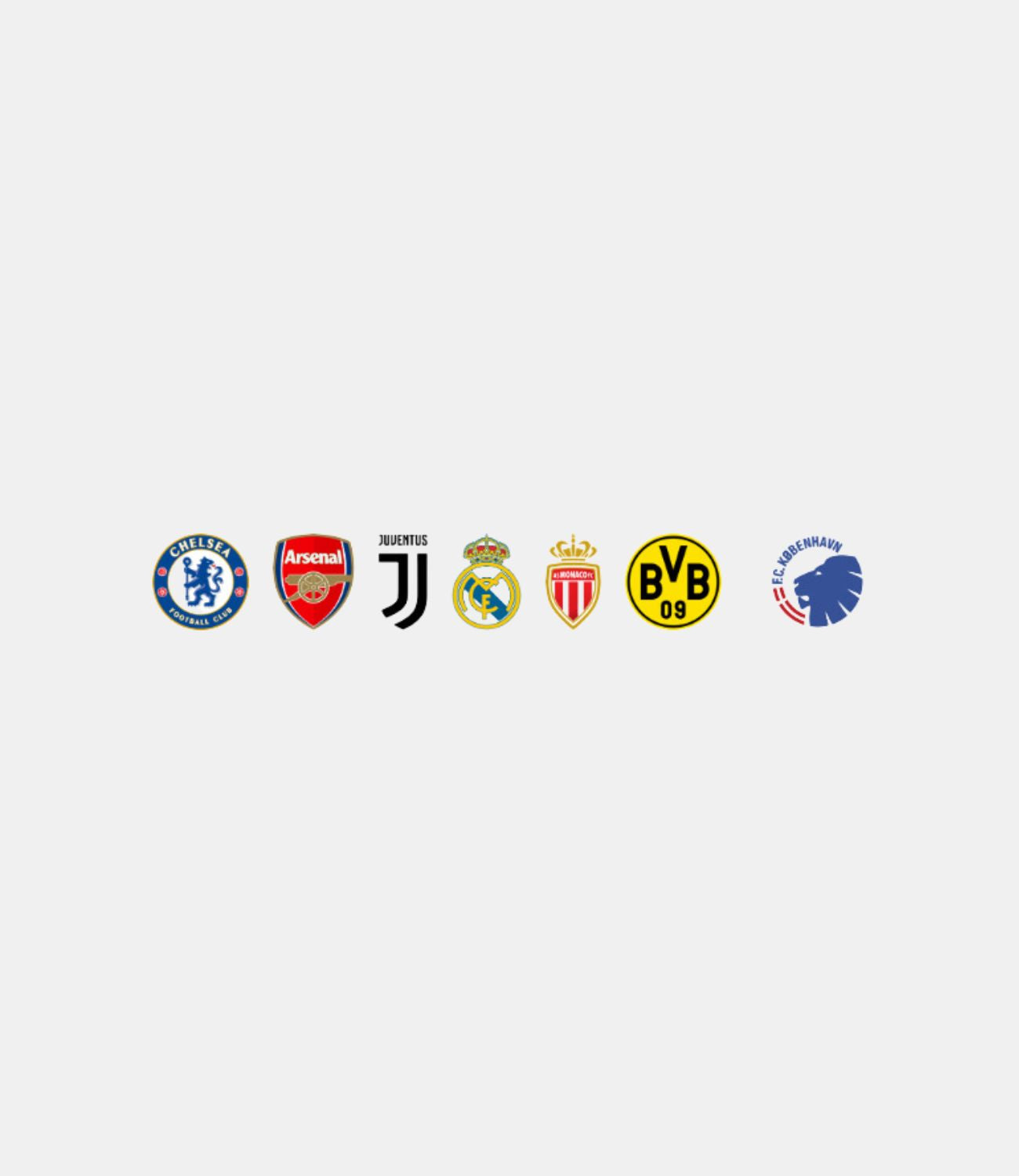 Used by the best soccer clubs and players in the world
Get inspired
Browse videos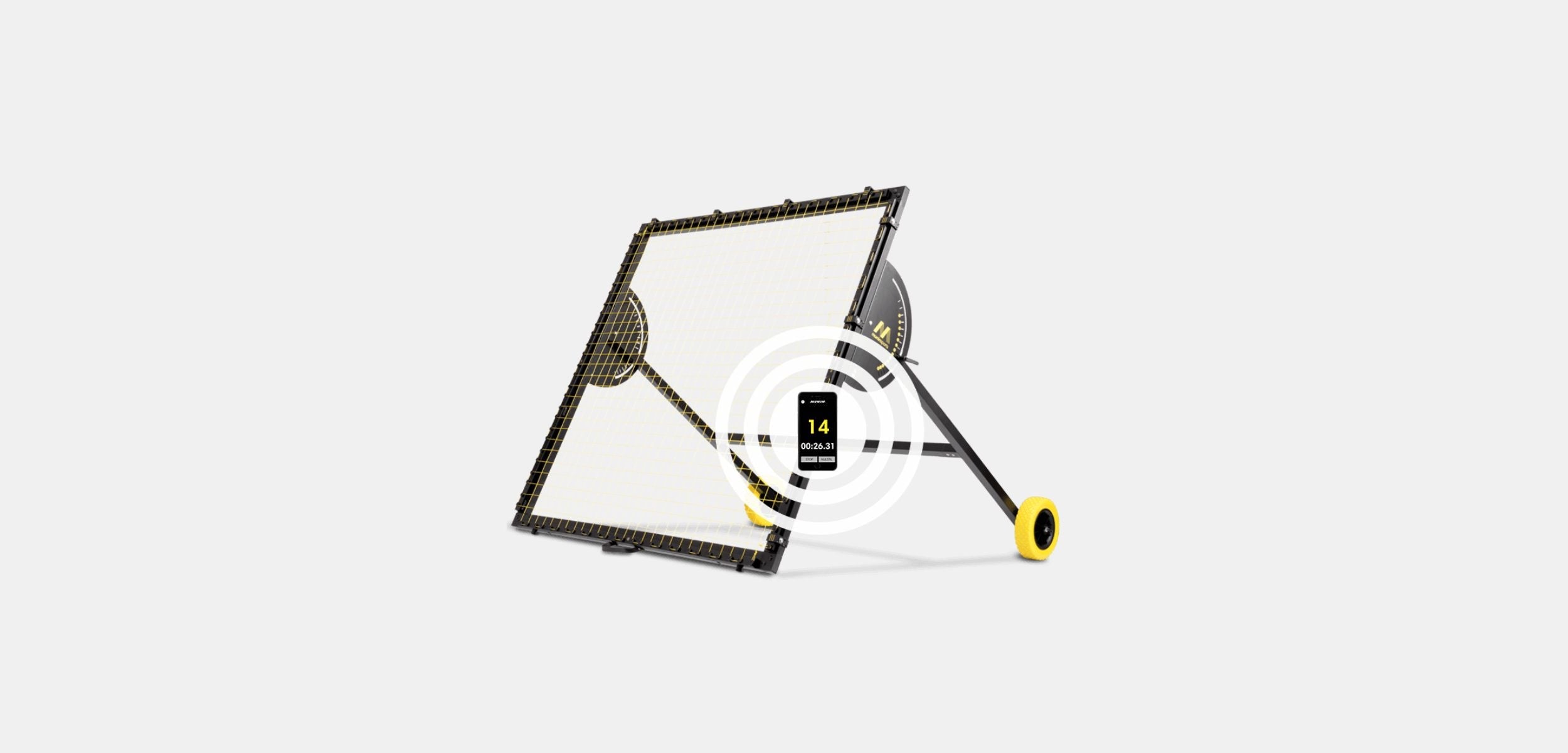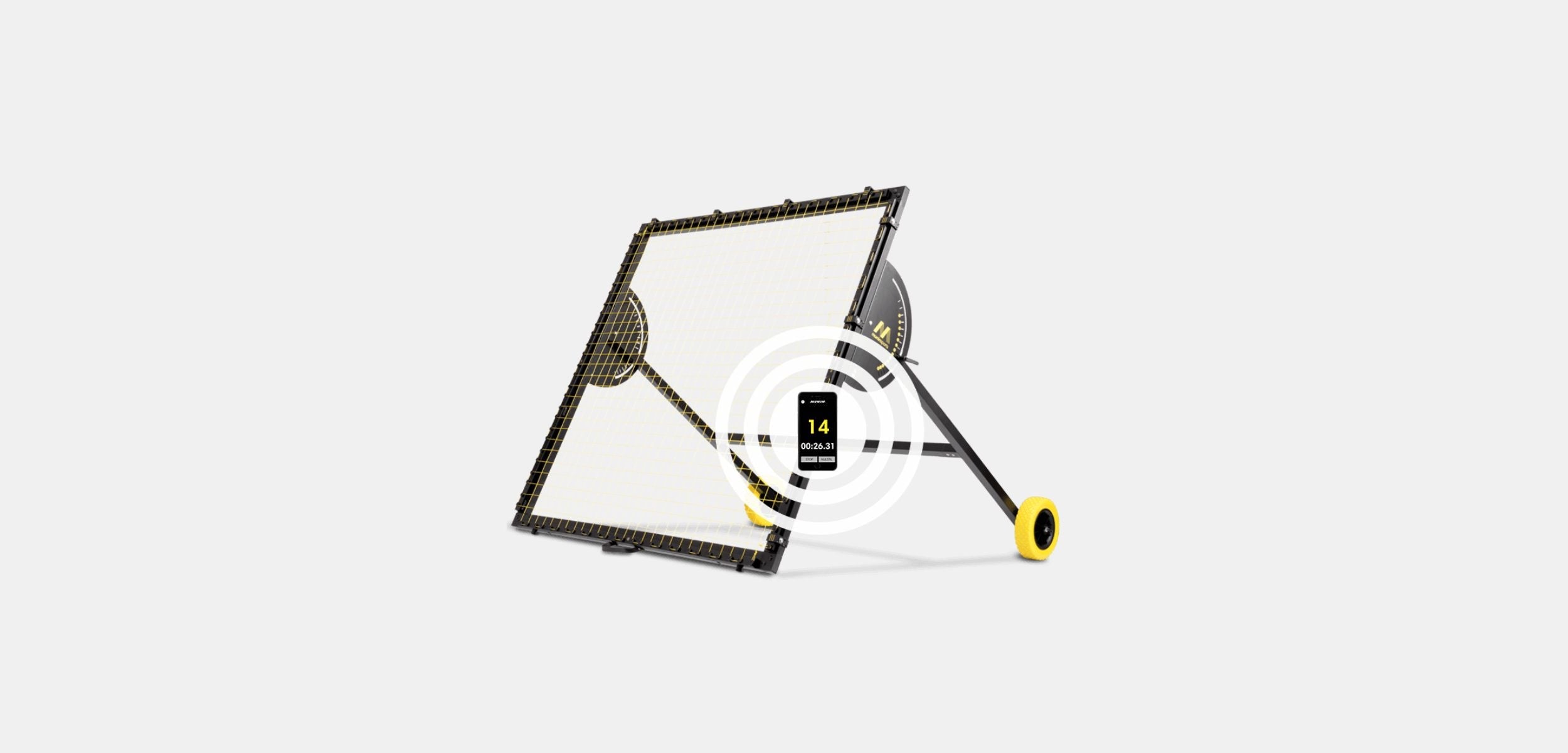 PATENTED TENSION CONTROL
Perfect rebound every time
ADJUSTABLE ANGLE
Everything from flat to high passes
95% REBOUND EFFECT
Super realistic passes
How the app works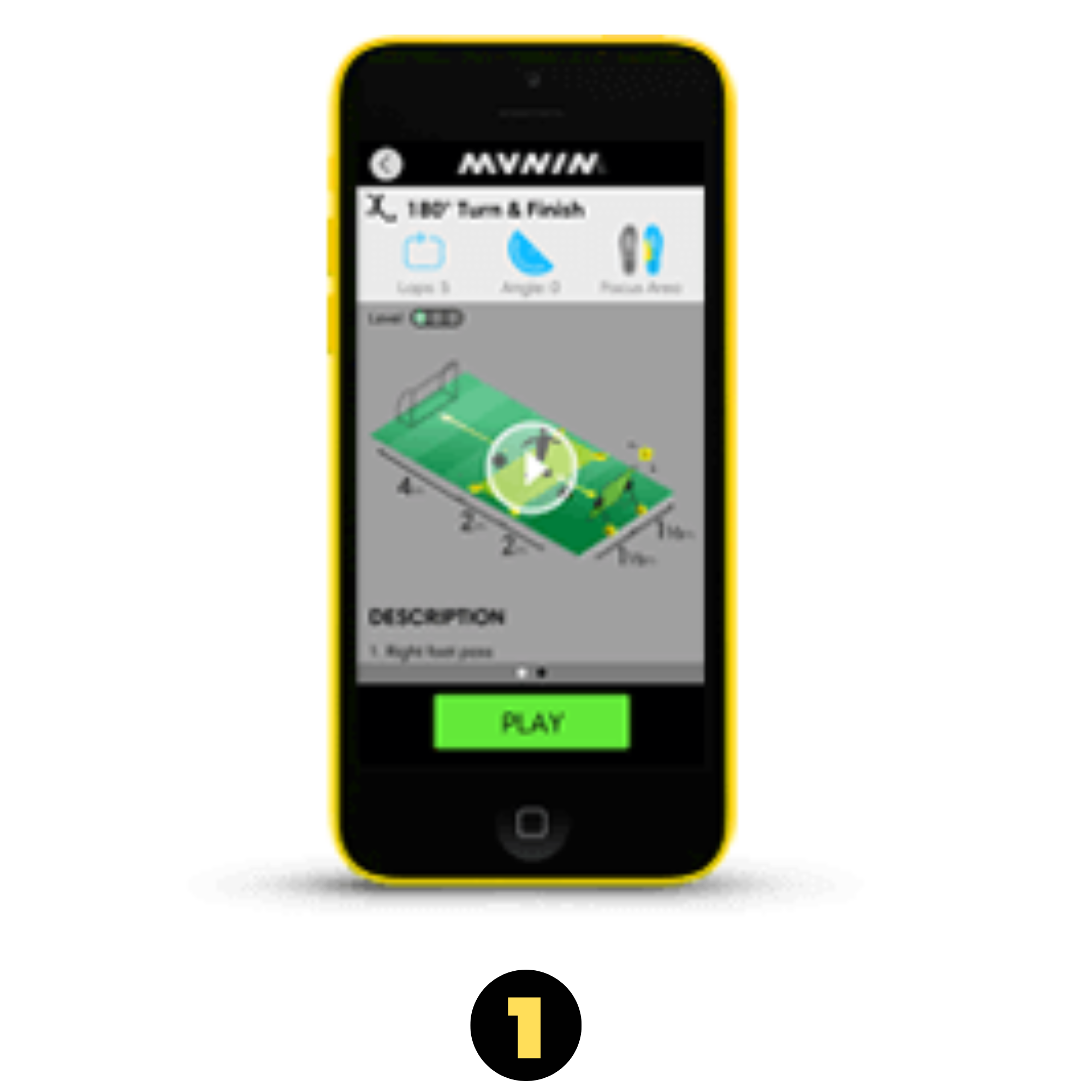 CHOOSE DRILL
Open MuninPlay on your phone and select the drill you want to train.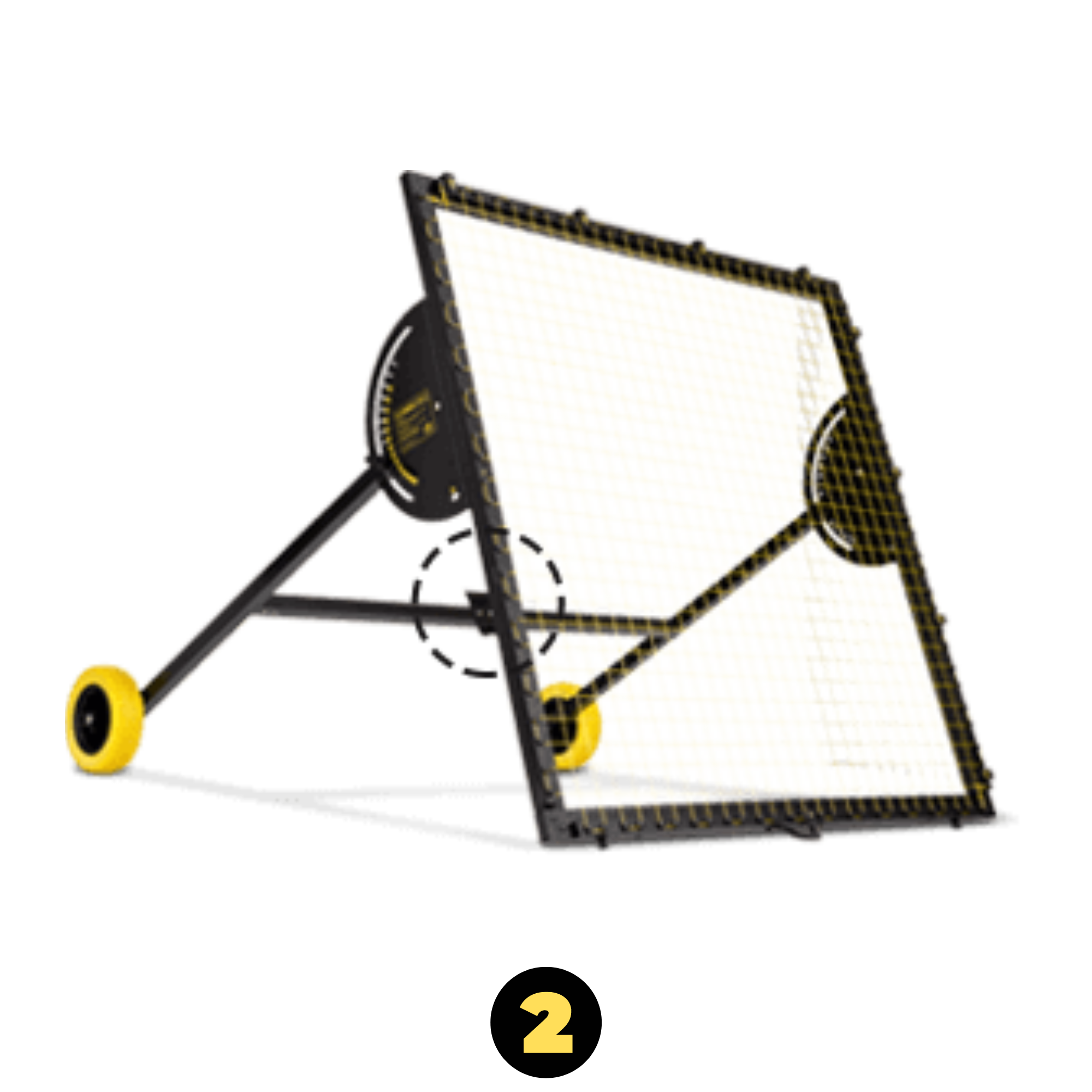 MOUNT THE PHONE
Place your phone in the cradle behind the net on your m-station Talent.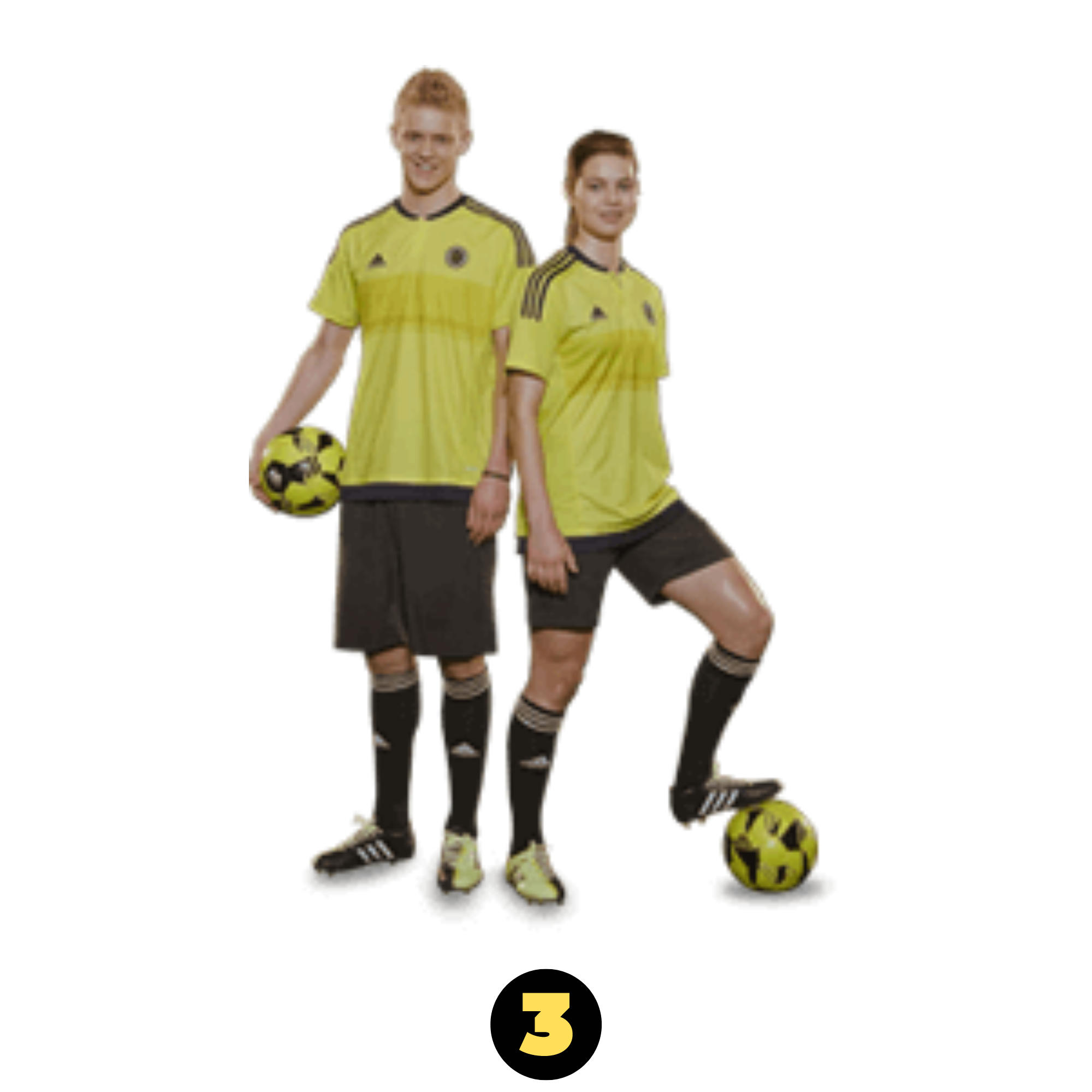 START PLAYING
Let the fun begin and play alone or with friends.