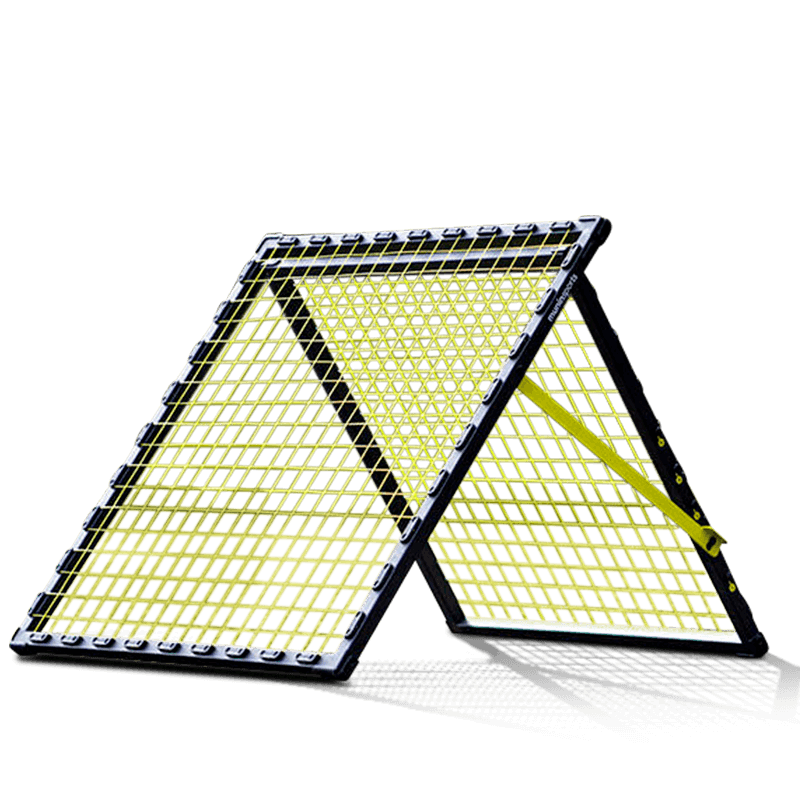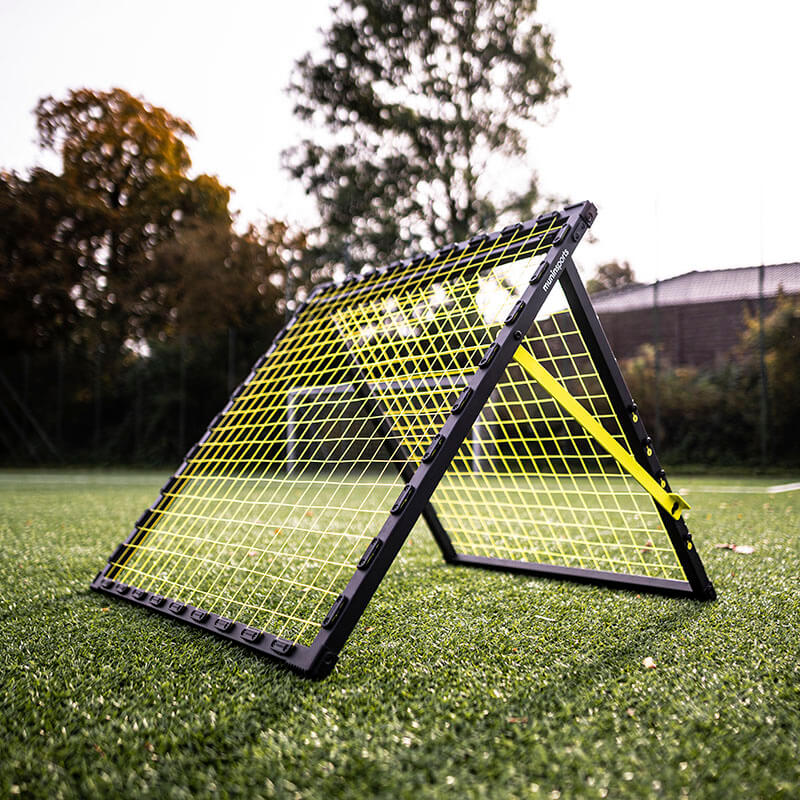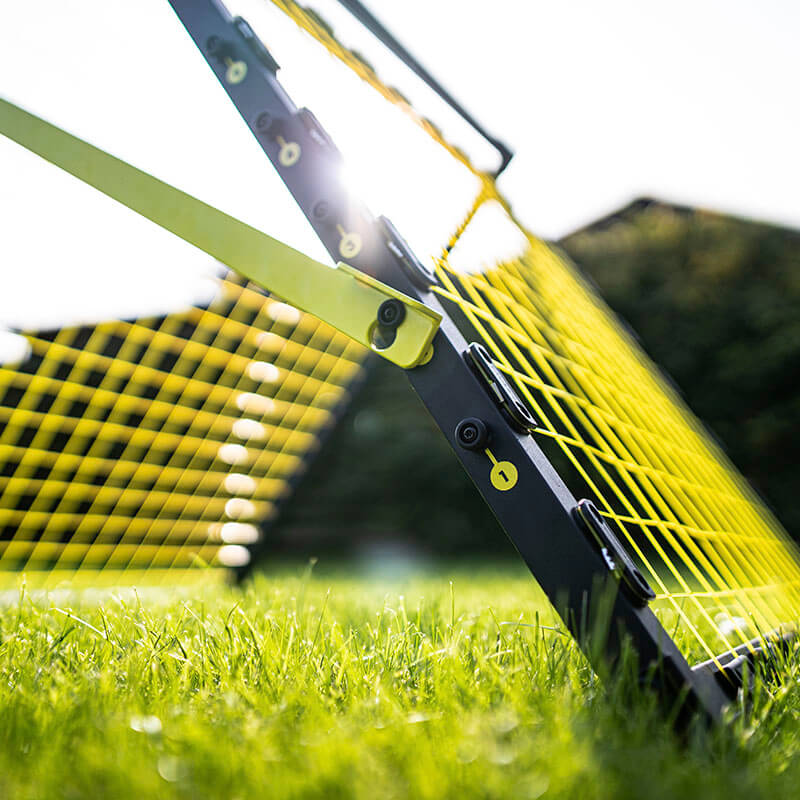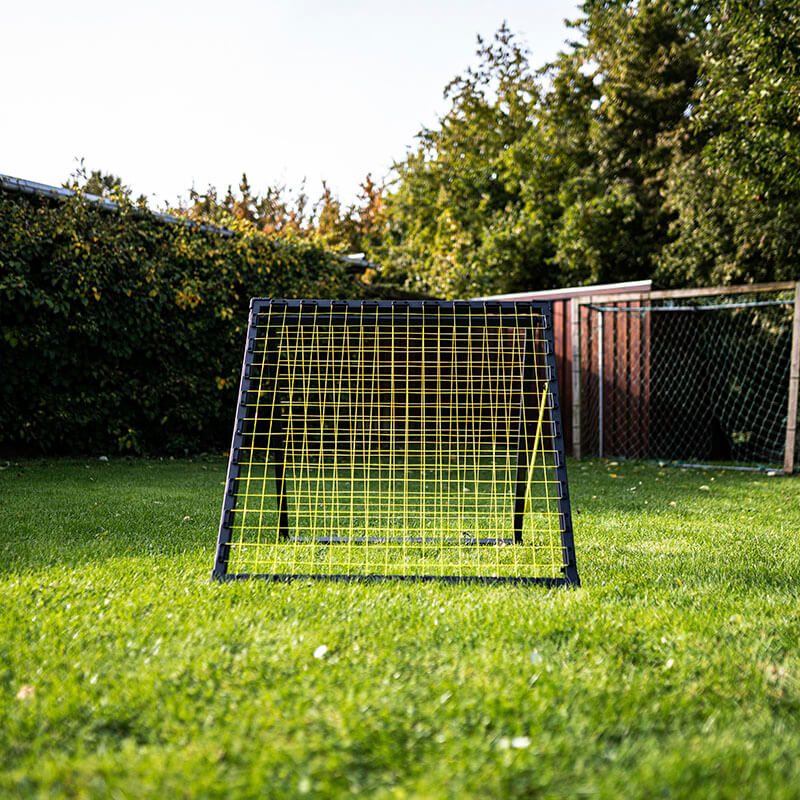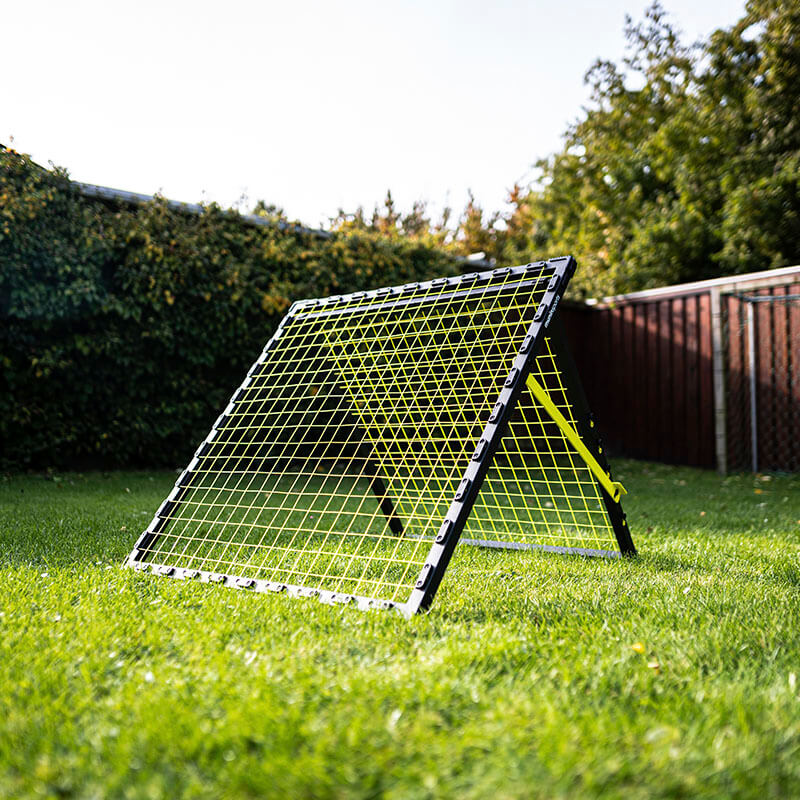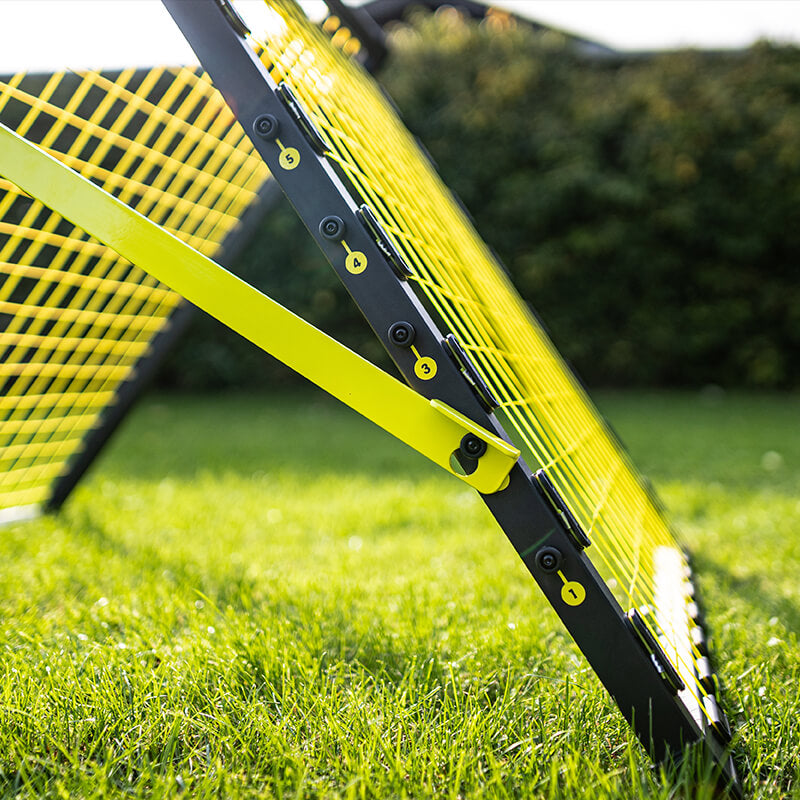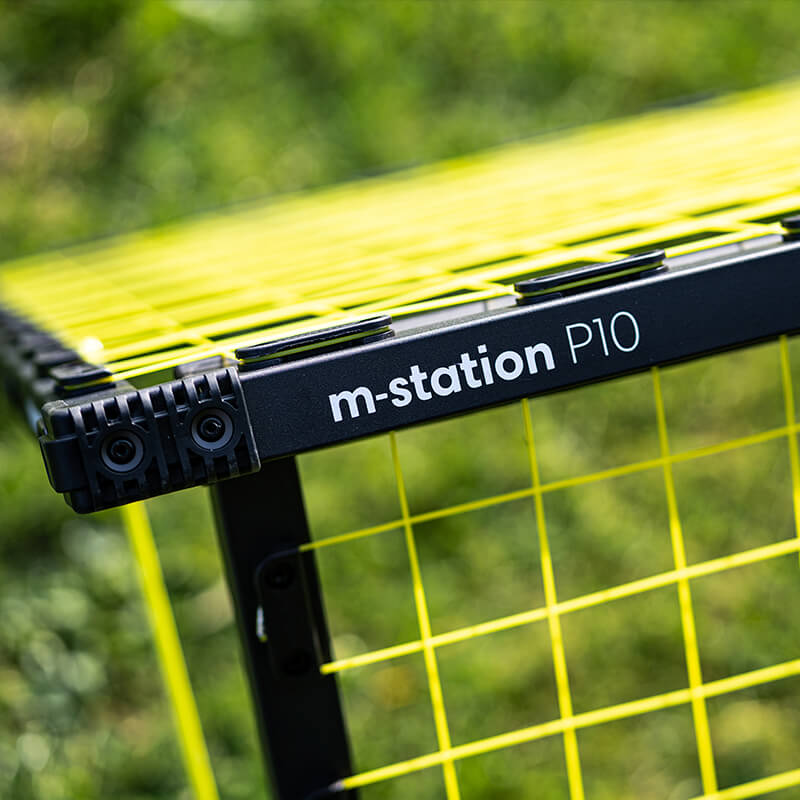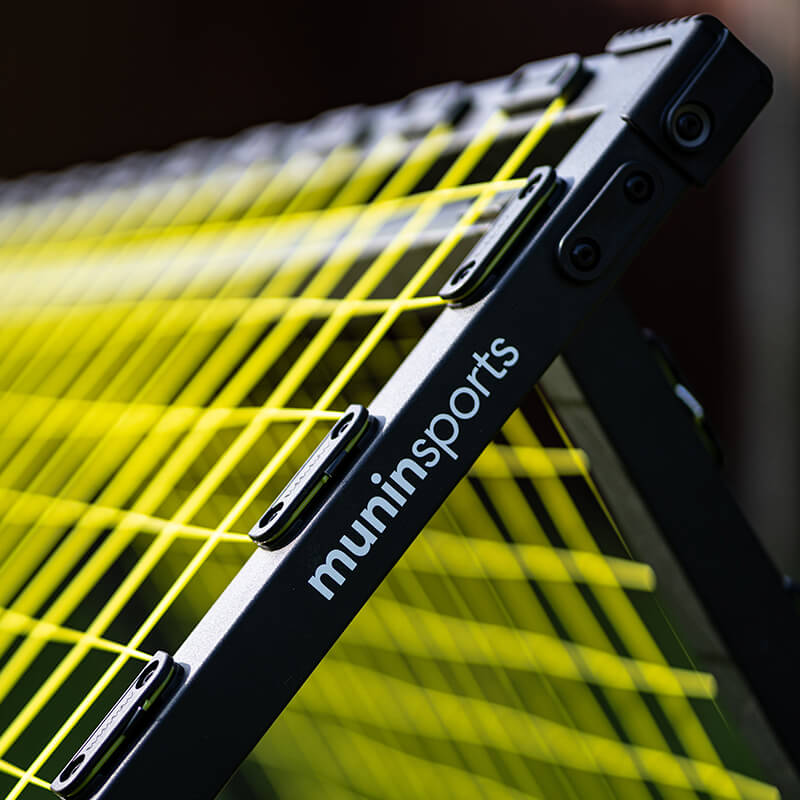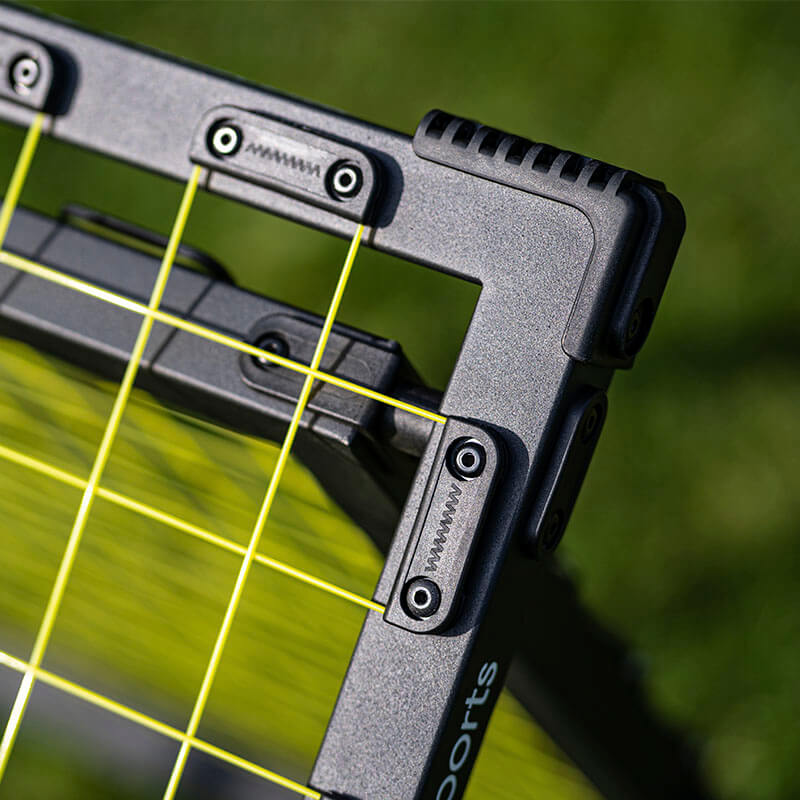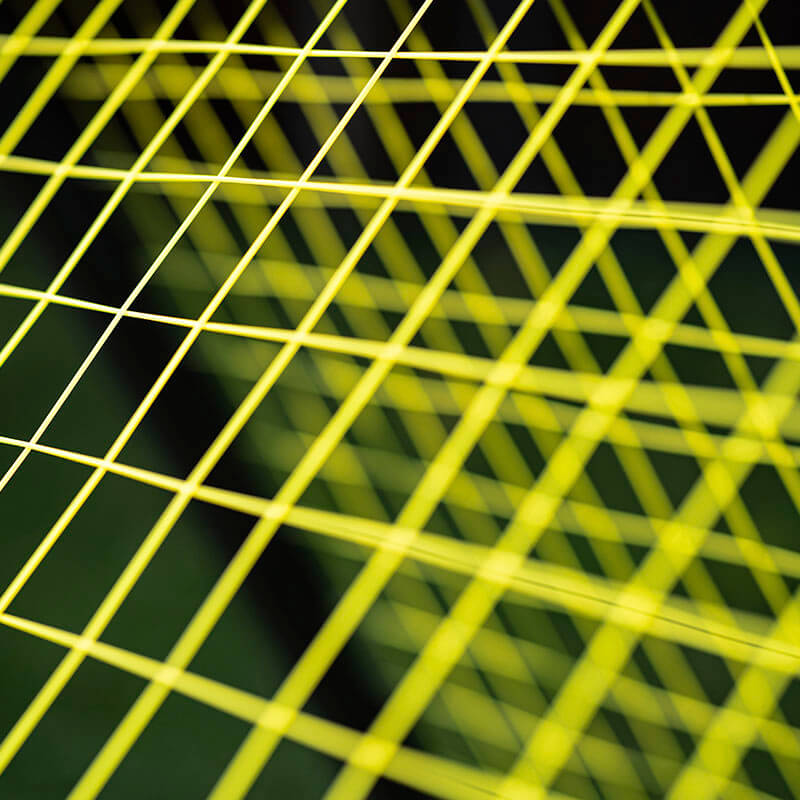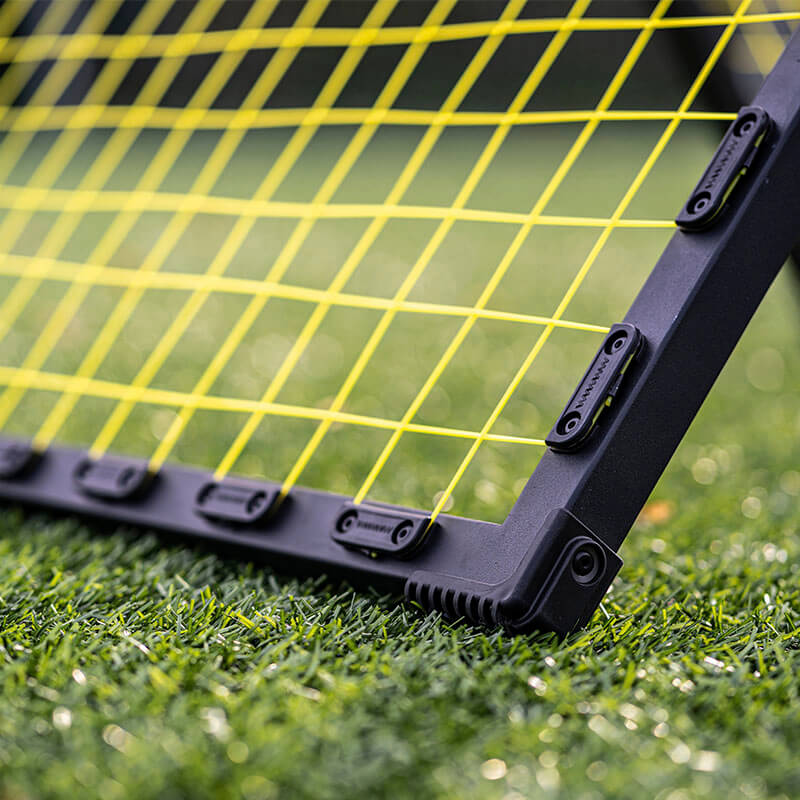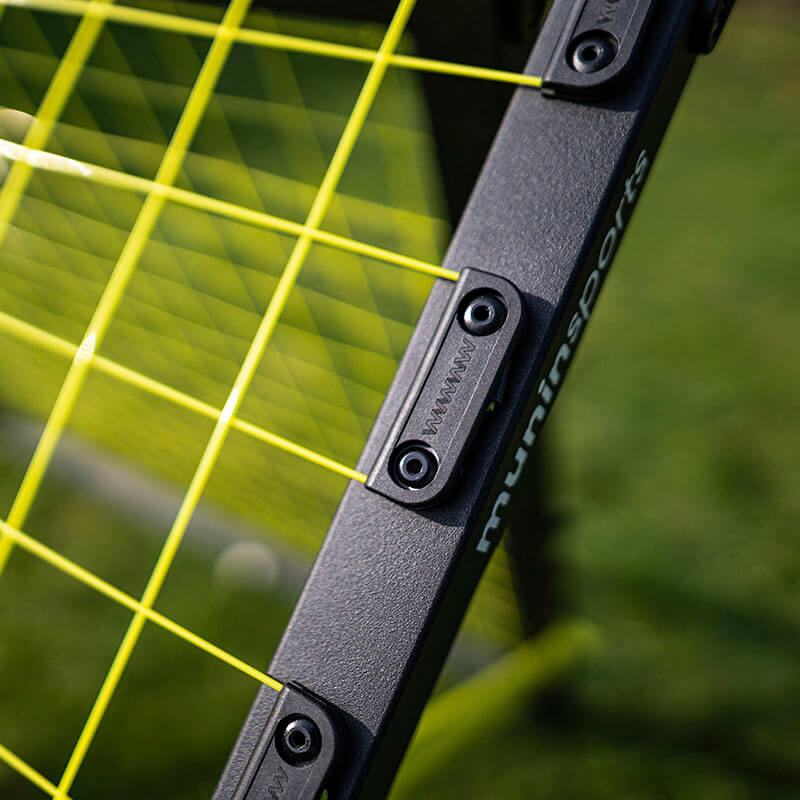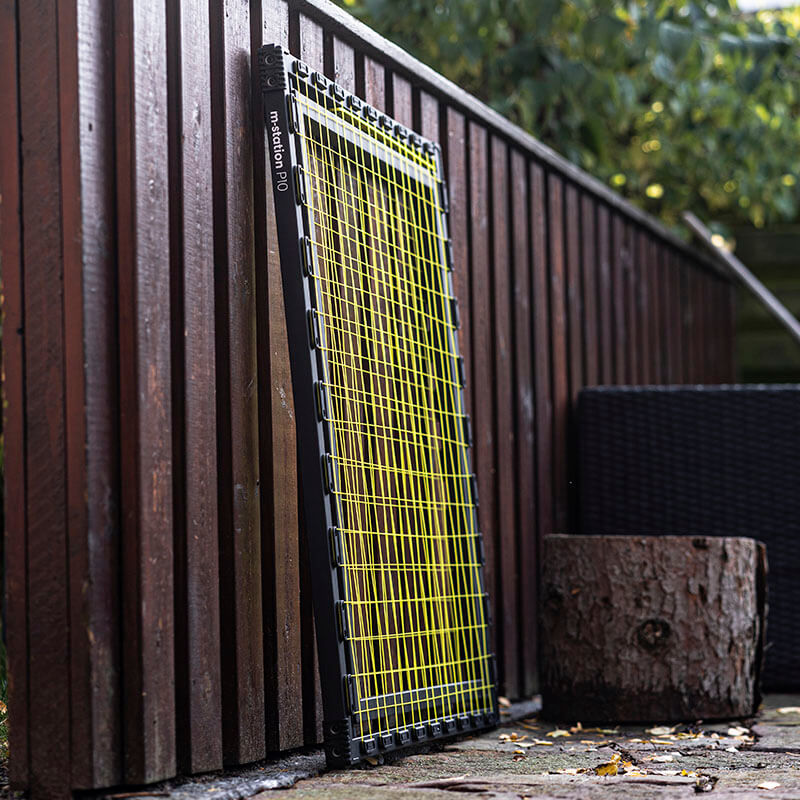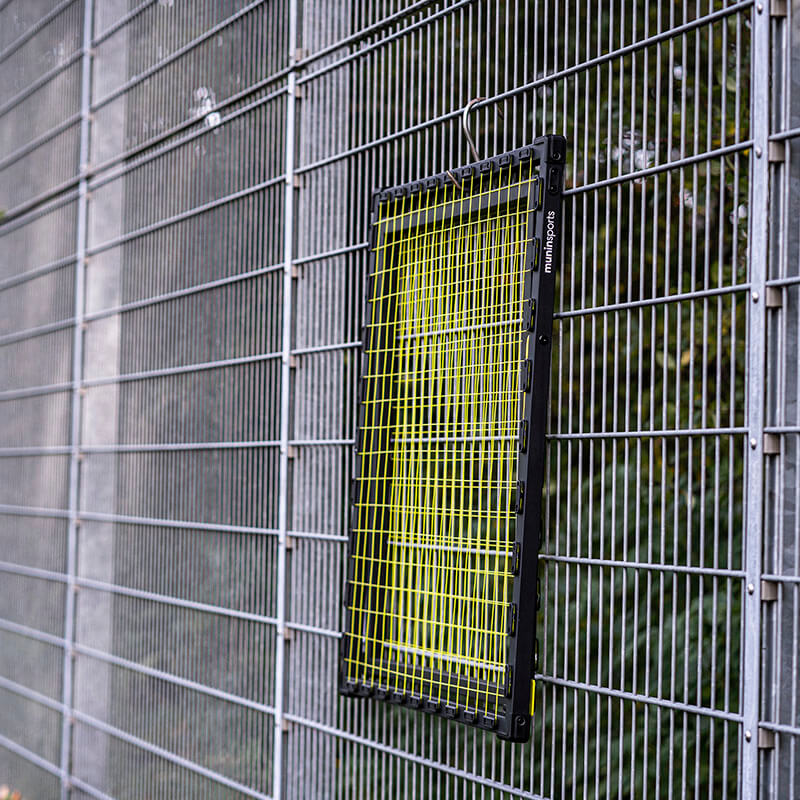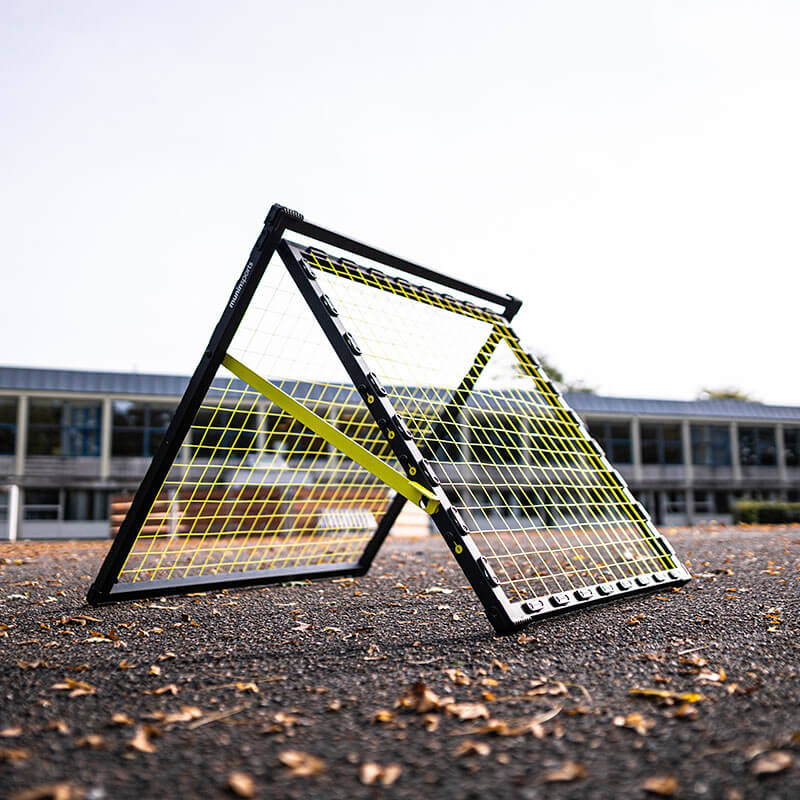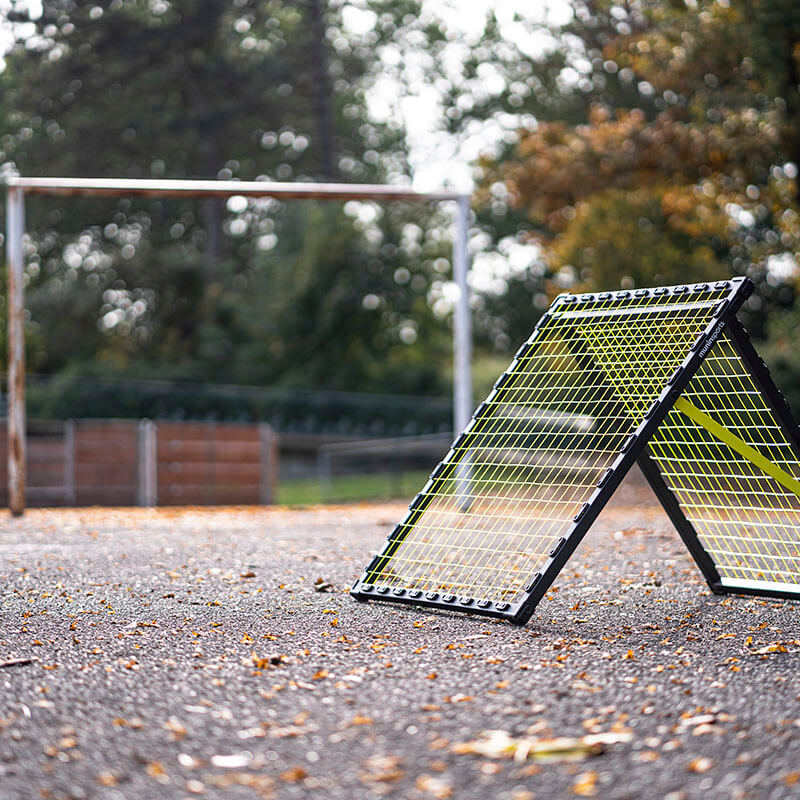 m-station P10
---
POWERFUL REBOUND. FULLY PORTABLE.

Fully portable rebounder for all surfaces. The double-sided m-station P10 measures 39" x 39" and you can adjust the in-air ball trajectory with five different settings. Suitable for a wide range of sports and exercises. Sturdy construction and perfect rebound – every time. An excellent choice if you are looking for a compact rebounder.
Compare with the bestseller, m-station Talent, here.
POWERFUL REBOUND EFFECT | Perfect rebound every time
5 ADJUSTABLE SETTINGS | Adjust the in-air ball trajectory
HEAVY DUTY FRAME | 39 x 39-Inch rebound zone
PATENTED NET TECHNOLOGY | UV-Protected Monofilament String
CORROSION-RESISTANT | Aluminum and stainless steel
DUAL SIDE REBOUND | Multiplayer functionality
ANTI-SLIP SYSTEM | Extreme stability on all surfaces
PRE-ASSEMBLED | Hassle-free set up
FULLY COLLAPSIBLE | Easy portability, compact storage

Compare all rebounders.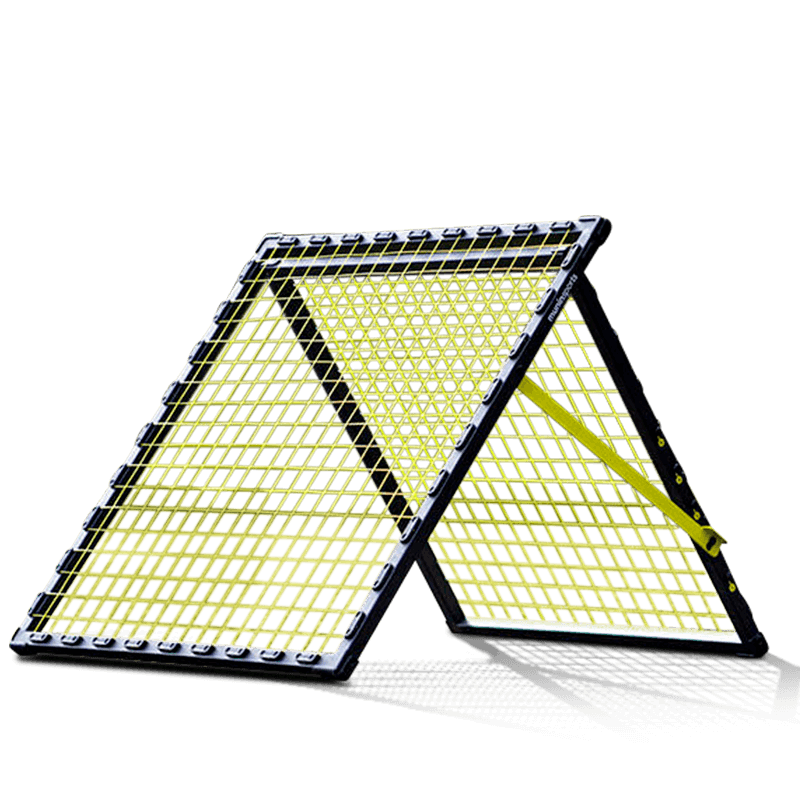 Loved by Soccer Players, Coaches & Parents
See all reviews
Rich Zucchi – ZEE Soccer Academy & Professional Goalkeeper School
P10 stands out beyond any other in its kind!
"We have four of these portable m-station P10 rebounders. It is a football rebounder that can be used by pro-football clubs all the way down to a young child in the garden! Best purchase we've ever made and it stands out beyond any other in its kind!"
I highly recommend the high quality P10!
"P10 has proven to be a great hit for our players and coaches alike. It is easily transportable, offering quick and easy set up. It provides a wide range of different rebound angles to test and develop the 1st touch and coordination. I would highly recommend it to any coaches looking for a high quality training tool to advance their sessions and help aid player development."
Christian Benjamin – Keeperstop
Unparalleled quality construction
"We have tested many portable rebounders and the Munin Sports m-station P10 provides the sharpest quickest rebound for football drills and at home training. It is far sturdier than any other rebounder to practice foot skills, diving techniques, or catching."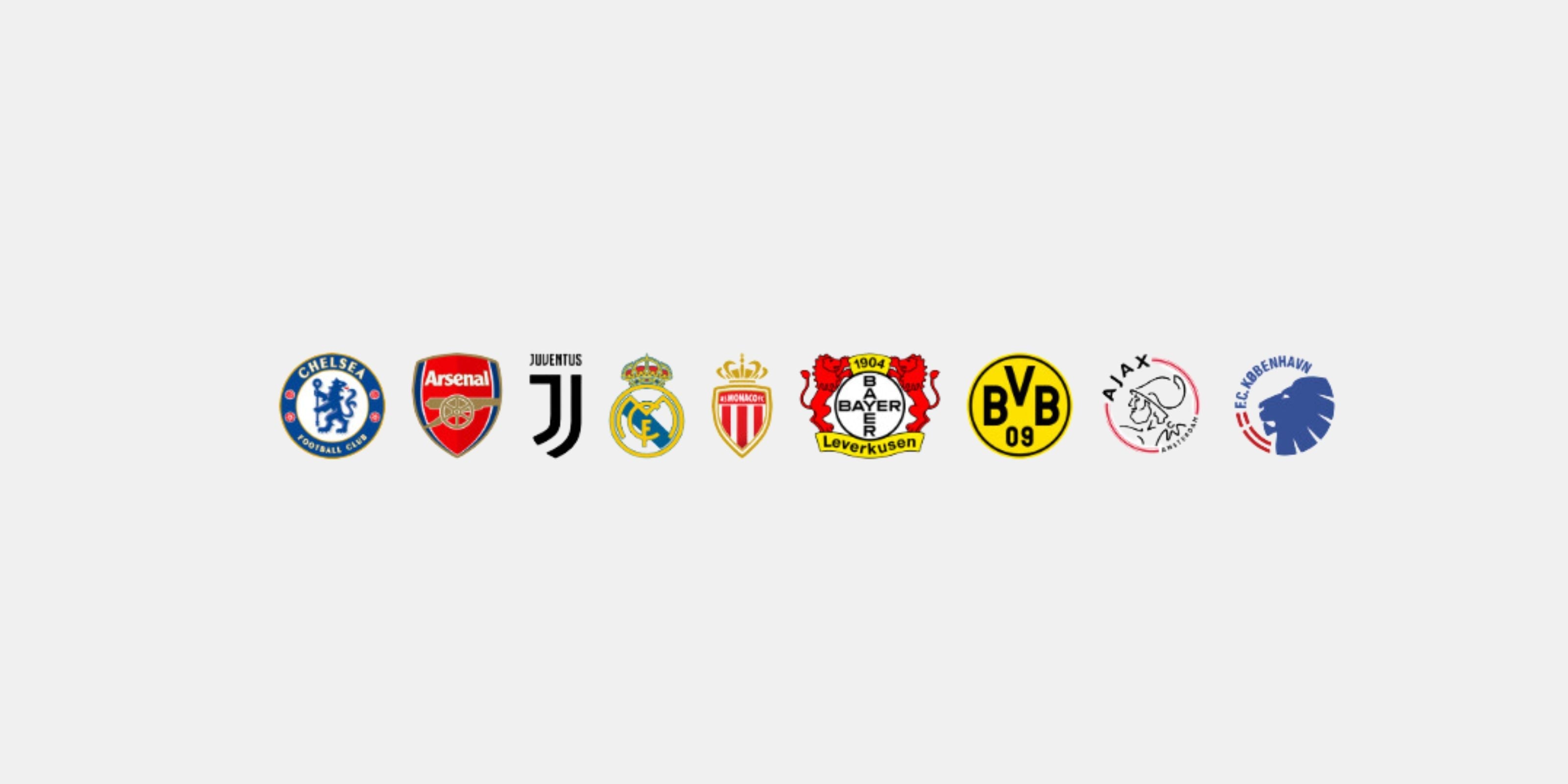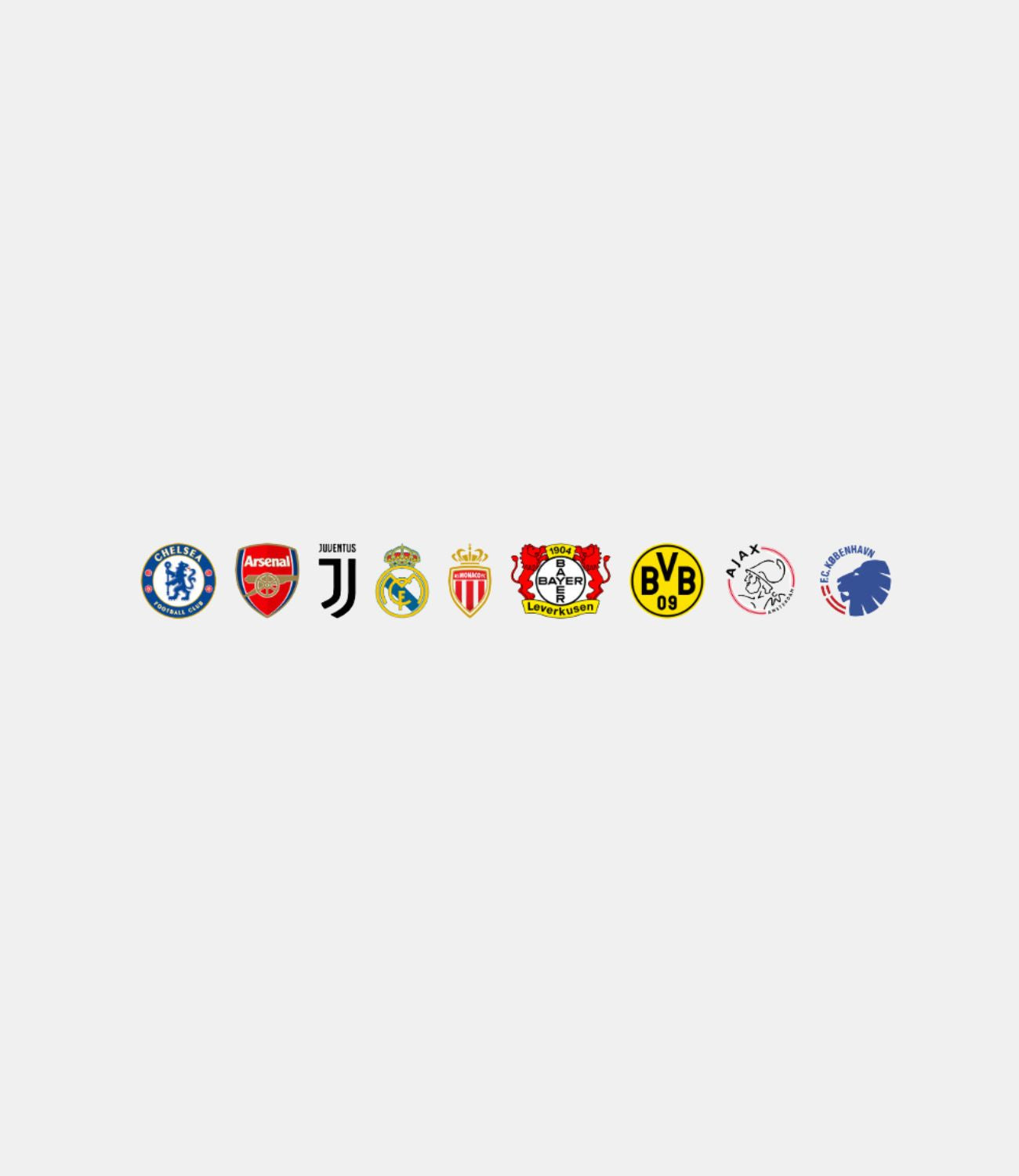 Used by thousands of soccer kids and the best players in the world
Get inspired
Browse videos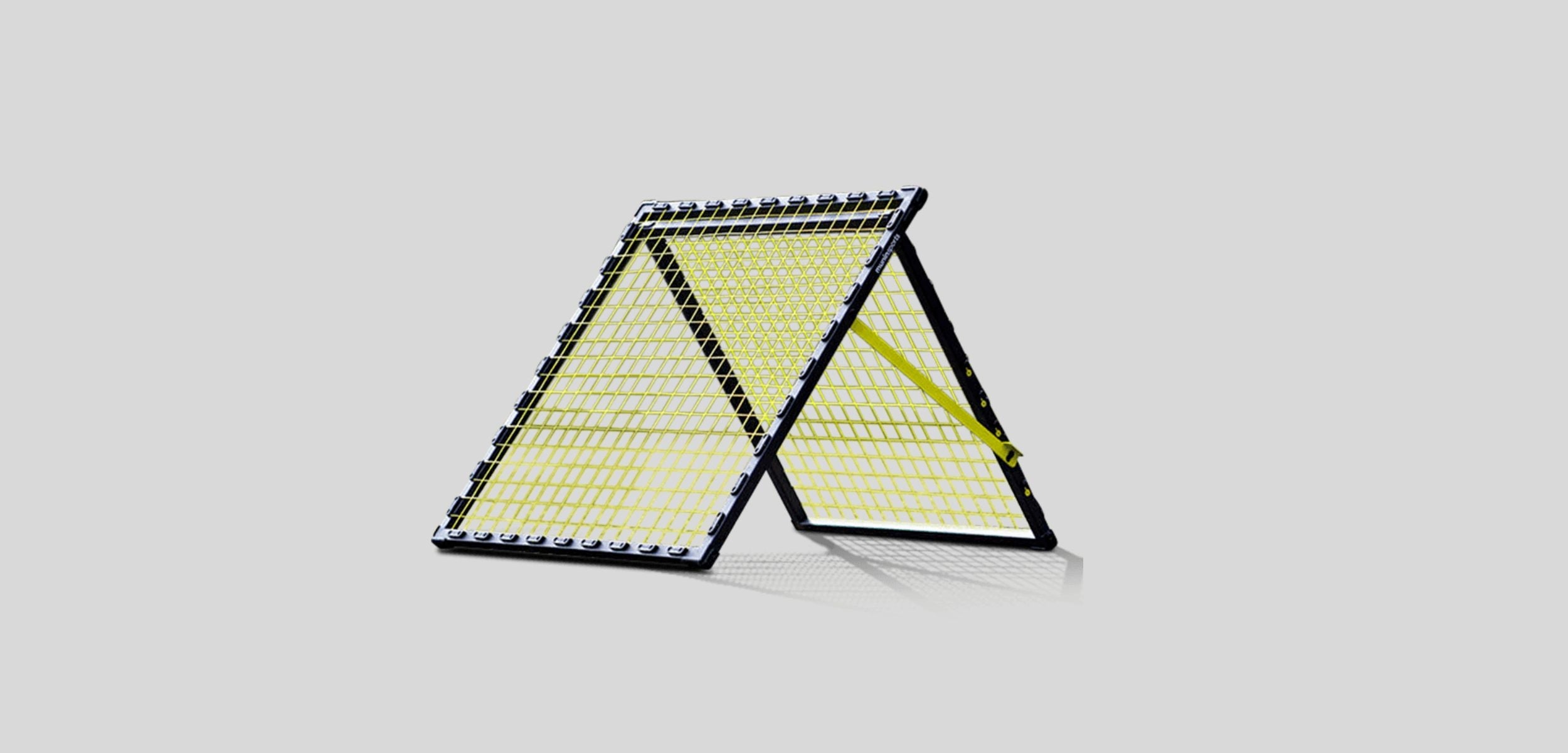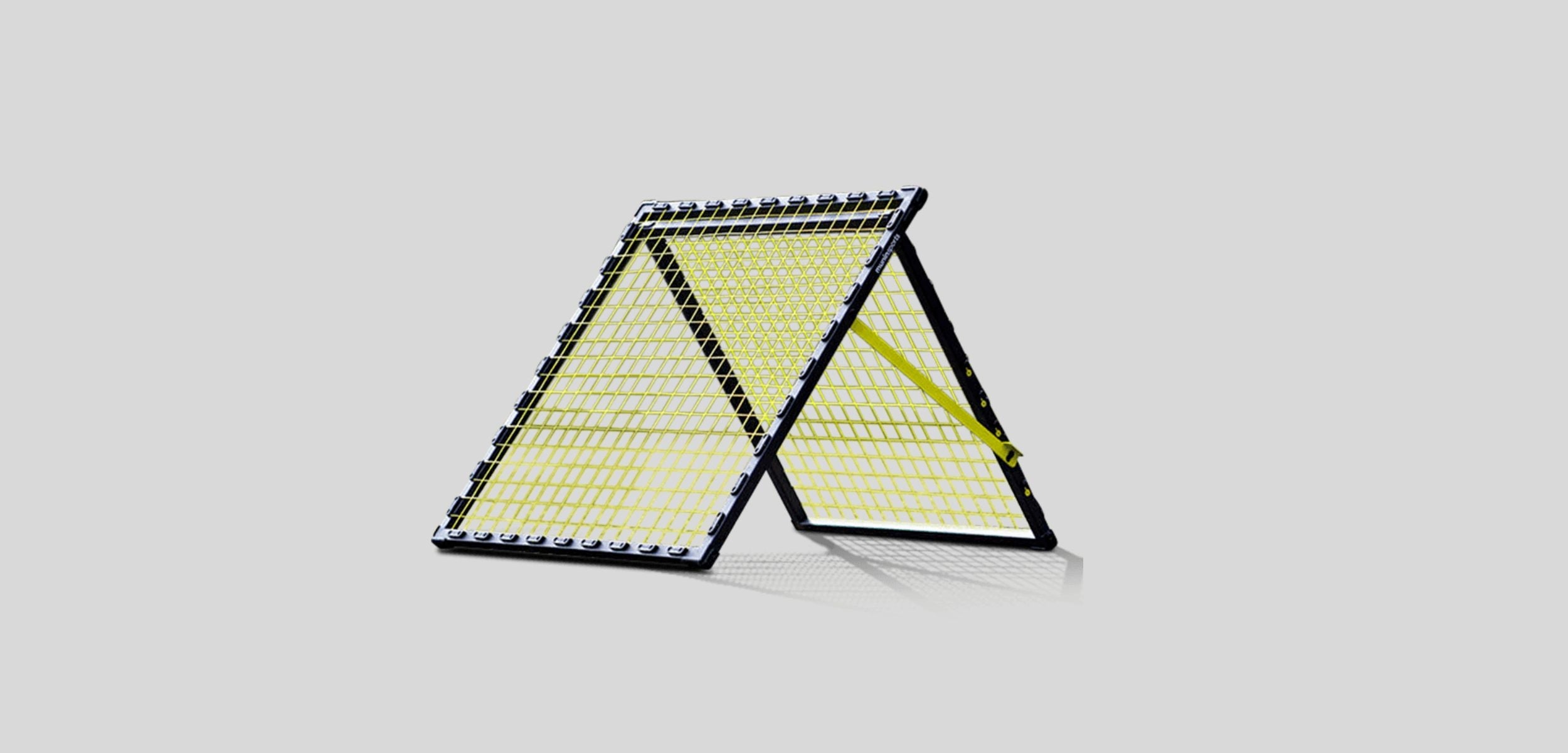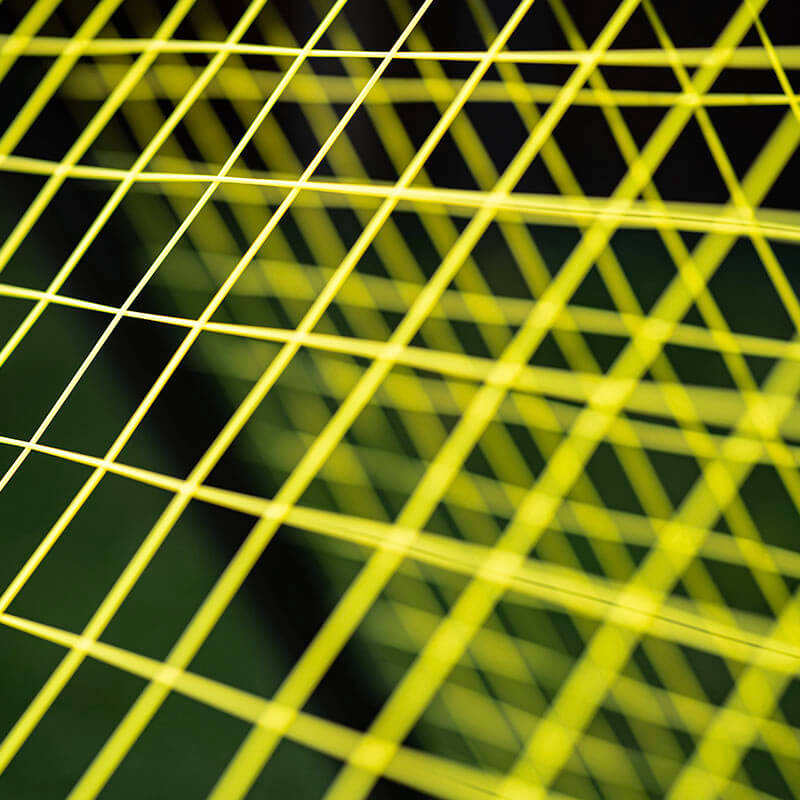 POWERFUL REBOUND EFFECT:
Perfect rebound every time
HEAVY DUTY FRAME:
39 x 39-Inch rebound zone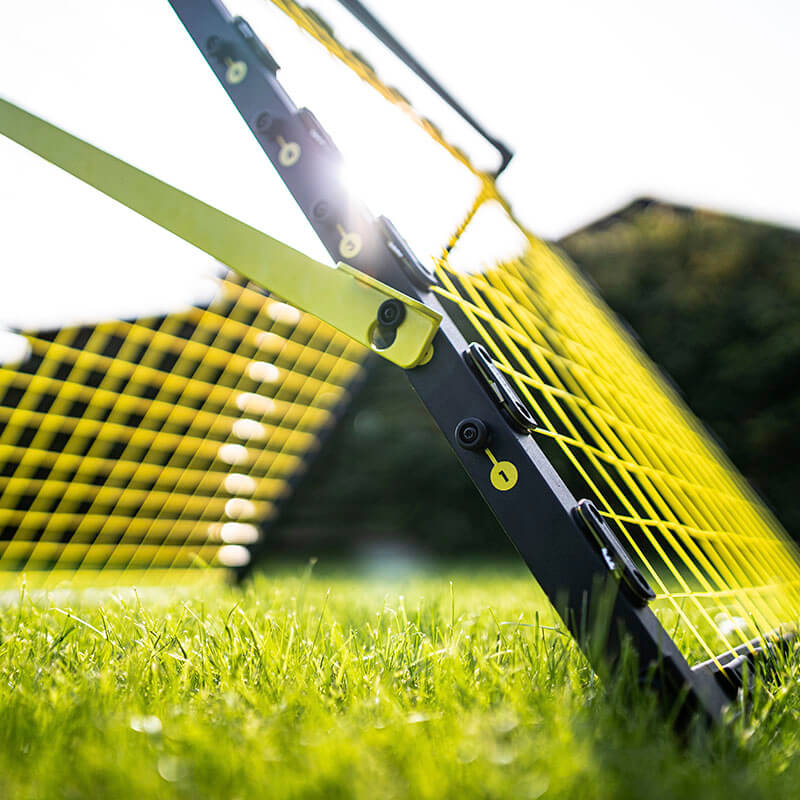 5 ADJUSTABLE SETTINGS:
Adjust the in-air ball trajectory
CORROSION-RESISTANT:
Aluminum and stainless steel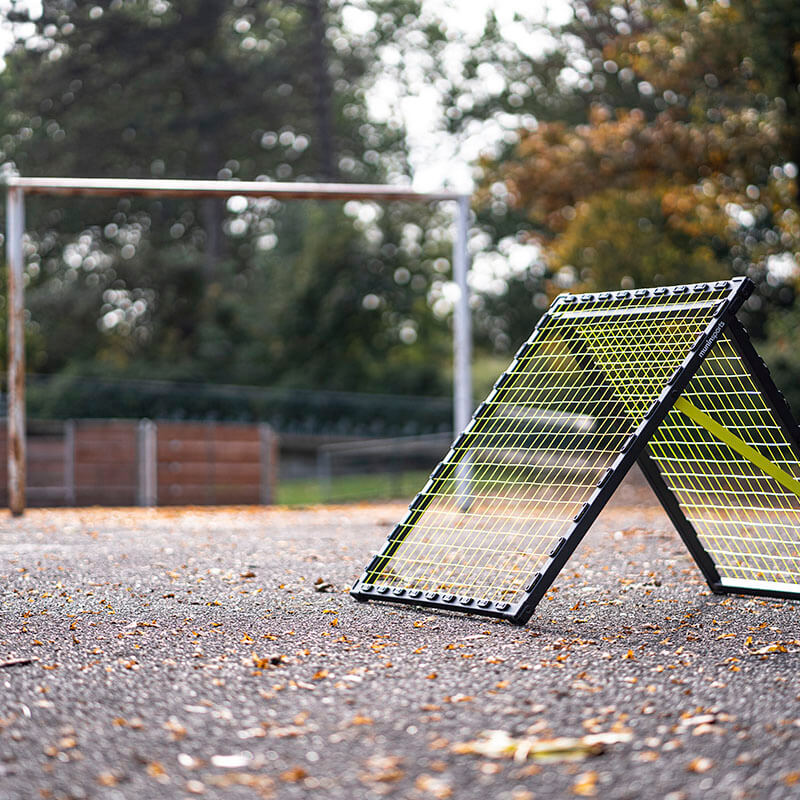 DUAL SIDE REBOUND:
Multiplayer functionality
ANTI-SLIP SYSTEM:
Extreme stability on all surfaces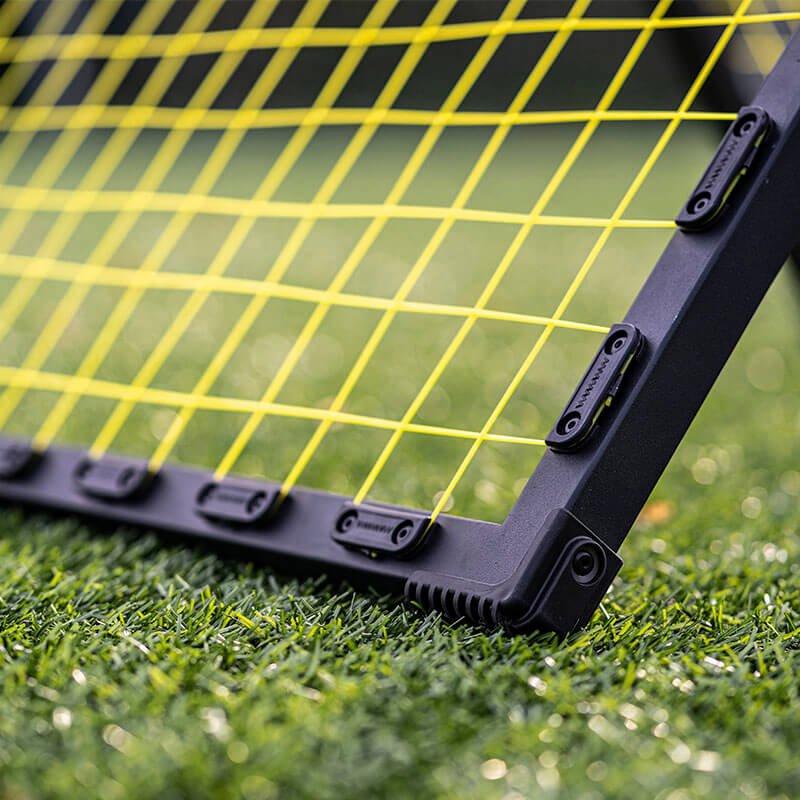 PATENTED NET TECHNOLOGY:
UV-Protected Monofilament String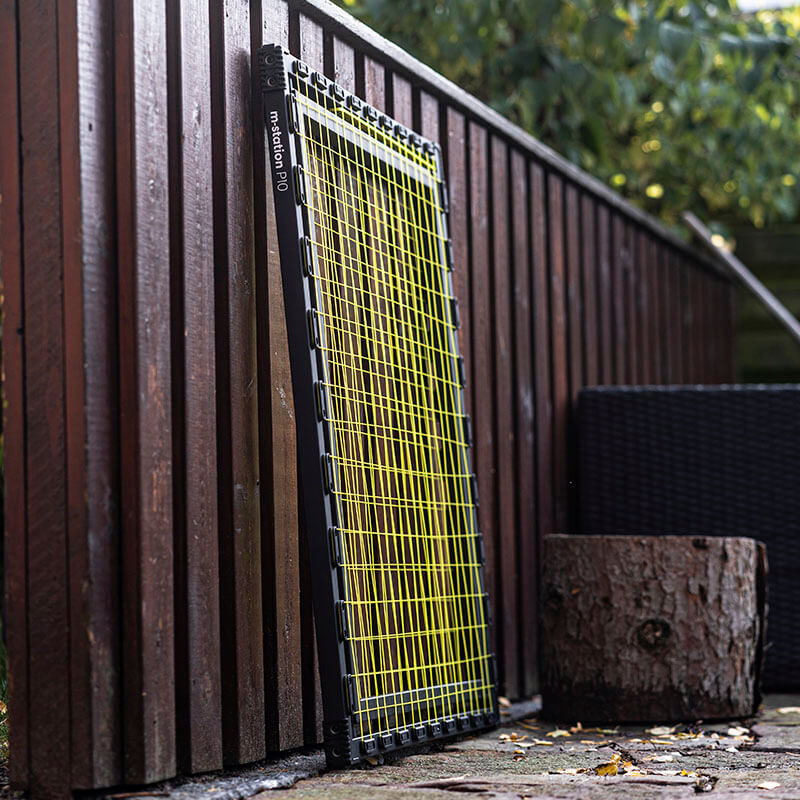 FULLY COLLAPSIBLE:
Easy portability, compact storage
PRE-ASSEMBLED:
Hassle-free set up